ABB has announced that it will provide the charging technology for the Gen3 cars that will take to the streets of the world for the ABB FIA Formula E World Championship for Season 9.
The Gen3 cars have been designed to have more power, a lighter battery, front regen braking and the capacity for a mid-race recharge at a rate of 600kw, which would top up the battery and replace the lost 4kwh from its spec.
It was also announced via a virtual event that the charging of the Gen3 cars will be managed by portable charging units that can charge two cars simultaneously.
Title partner of the Championship since season 4, we're excited to have @ABBgroupnews charging our #Gen3 cars which will be racing as of season 9! 🔥 🏎 https://t.co/XrTbN3NeyR

— ABB FIA Formula E World Championship (@FIAFormulaE) July 16, 2020
"The ABB FIA Formula E Championship is more than a race – it is our test-bed for innovative electromobility technologies, driving development to the production line of electric vehicles and ultimately contributing to a cleaner environment for all," commented ABB Electrification President Tarak Mehta. "We are very proud to be associated with Formula E and the FIA's decision to elevate the race series to World Championship status in Season 7 enhances Formula E's growing impact."
Alejandro Agag, Founder & Chairman of Formula E, added that the aim of the ABB FIA Formula E Championship was to showcase the innovative technology that will be transferable to help develop the road cars of the future.
"Since ABB joined as the FIA Formula E Championship's title partner in Season 4, they have worked closely with us to develop the series as a proving ground for race-to-road technology development that promotes our founding purpose of accelerating the adoption of electric vehicles to counteract climate change. We are looking forward to seeing what we can achieve together through our long-term partnership," said Agag.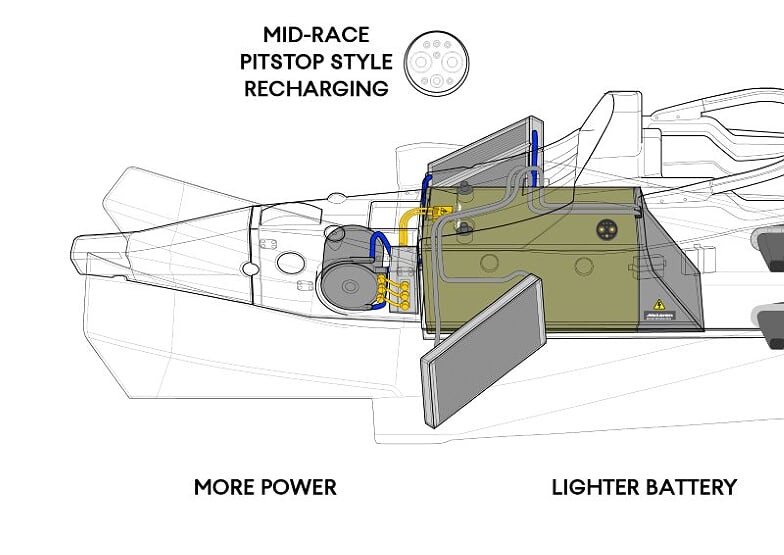 With the global coronavirus pandemic affecting the world at large, the 2019/20 season will resume with six races at Tempelhof Airport, Berlin, from August 5,
"As Formula E builds on the first successful phase of our partnership with ABB, we are delighted to extend our relationship through a deeper level of integration in Gen3. ABB will provide critical charging technology that will improve the racing product and showcase the potential of enhanced charging capabilities for electric vehicles," added Jamie Reigle, Chief Executive Officer of Formula E.