It was 30 years ago that famed British Formula One World driver Nigel Mansell CBE was already well on his way to securing the 1992 Formula One World title.
Having trounced the opposition in his groundbreaking technological masterpiece, the FW14B, Mansell swept the opposition aside to win the first five grands prix of the season, sealing the championship at the Hungarian Grand Prix with five races still to run.
Now, three decades later, Mansell was back at the famous Goodwood Festival of Speed to be reunited with his trusty charge, the fan favourite closing out the event with a triumphant parade lap of the famous hillclimb.
"I'm incredibly honoured to be here at Goodwood in my anniversary year and not only to see this car again, but to make the journey up this hill has been a very special moment for Williams and myself," commented Mansell in the team's official press release.
"I am thrilled to be here with the team, and it was great to be back behind the wheel of this exceptional race car. It's been a very emotional moment to drive in front of the fans from all over the world and a memory I am going to cherish."
Two legends, reunited 🔴5️⃣🇬🇧#WeAreWilliams #FOS @NigelMansell pic.twitter.com/tXUptnmepf

— Williams Racing (@WilliamsRacing) June 26, 2022
As covered by Motorsport Tech expert Craig Scarborough and former Williams sponsorship manager of the time Peter Windsor, the FW14B was a very special car indeed. In the words of Scarborough, "its speed came from its aerodynamics, but only because they were underpinned by the active suspension and powerful Renault engine.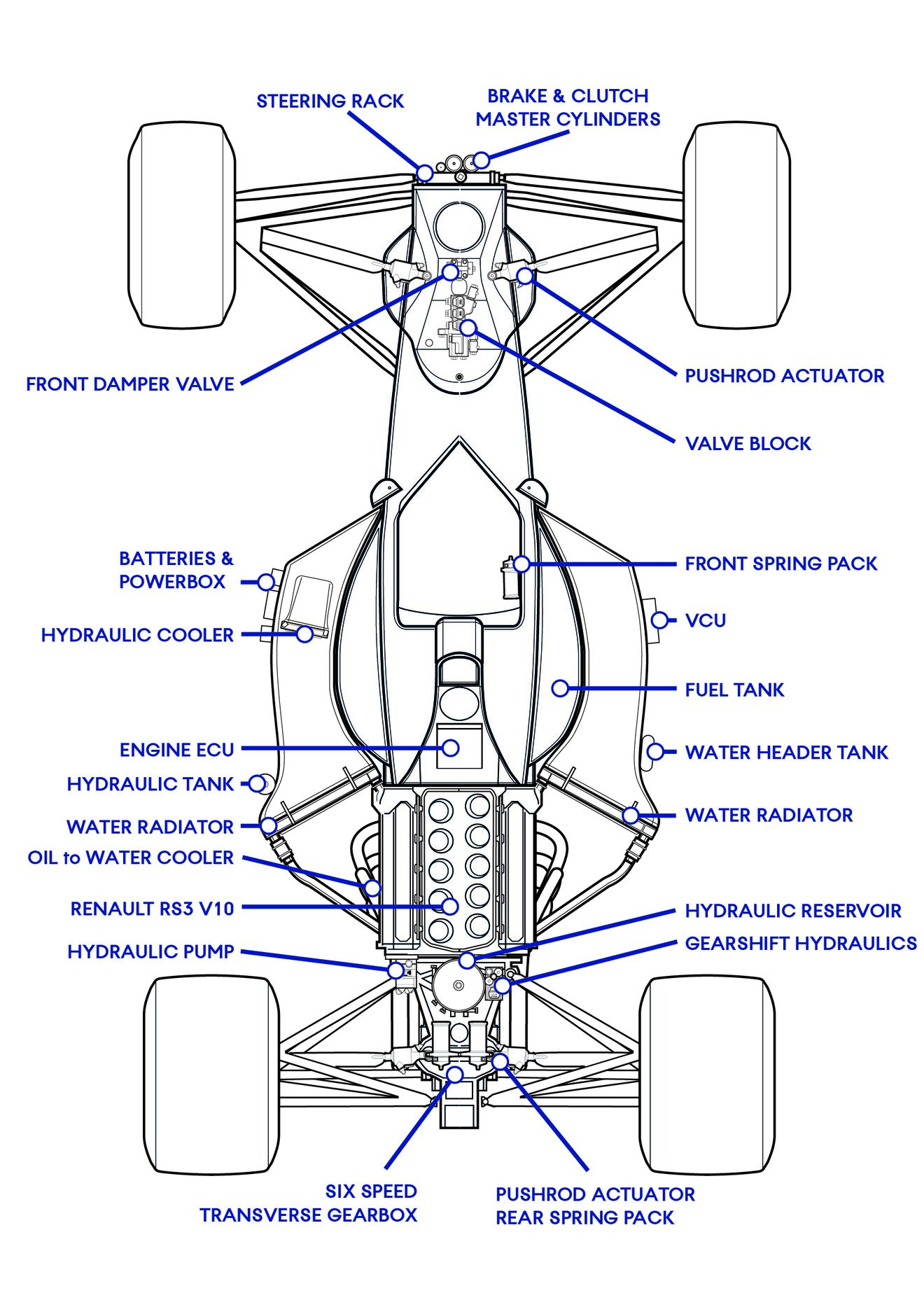 "None of the features were individually new or innovative, but the fundamental concept and the engineering that went into making them work was what made the car a very special one."
READ OUR FULL TECH RUNDOWN OF THE WILLIAMS FW14B HERE
Mansell's Williams FW14B was not the only championship winning machine to be showcased by the team at the famous event, Damon Hill's 1996 World Championship winning FW18 and Jacques Villeneuve's title winning FW19 also on static display.
TEAM UP WITH ACRONIS
Prominent once again on the nose of the car and on the front wing endplates this season are the team's official cyber protection partner Acronis. Williams Racing uses Acronis technology to add extra layers of protection to its IT infrastructure, protecting hundreds of servers and endpoint devices.
It's critical that we have access to data wherever we are in the world 🌍

Performance Engineer Andrew Vizard explains how @Acronis help us remain #CyberFit as we travel the globe ✈️ pic.twitter.com/7VA2WmnBRa

— Williams Racing (@WilliamsRacing) April 6, 2022
During the 2021 season and continuing this year, Acronis opened up an exciting #TeamUp Program, giving new and existing service providers the opportunity to support sports partnerships, join the sports ecosystem, attend races and enjoy amazing sports marketing benefits. To find out more, please visit https://www.acronis.com/en-us/lp/msp-sports/