Williams Racing is pleased to welcome Pax8, the best place for IT professionals to buy cloud products, as the Acronis #CyberFit Partner, in line with the Cyber Protection Partnership between Williams and Acronis that was renewed earlier this year.
Acronis has supported Williams since the 2018 Formula One season, providing cyber protection technology to manage growing volumes of data without compromising the security and flexibility mandated by the sport.
In 2020, Acronis introduced Acronis Cyber Protect, an innovative Machine Intelligence (MI) enhanced solution that integrates data protection with cybersecurity, preventing cyberattacks and helping the team avoid downtime. Acronis combined automation and integration, ensuring the prevention, detection, response, recovery, and analysis needed to safeguard all workloads while streamlining protection efforts. Pax8 will support the delivery of Acronis' solutions, providing the safety, accessibility, privacy, authenticity, and security (SAPAS) services required to protect the modern sport.
The Pax8 logo will be proudly displayed on the FW43B at a selection of races, starting from the Styrian Grand Prix.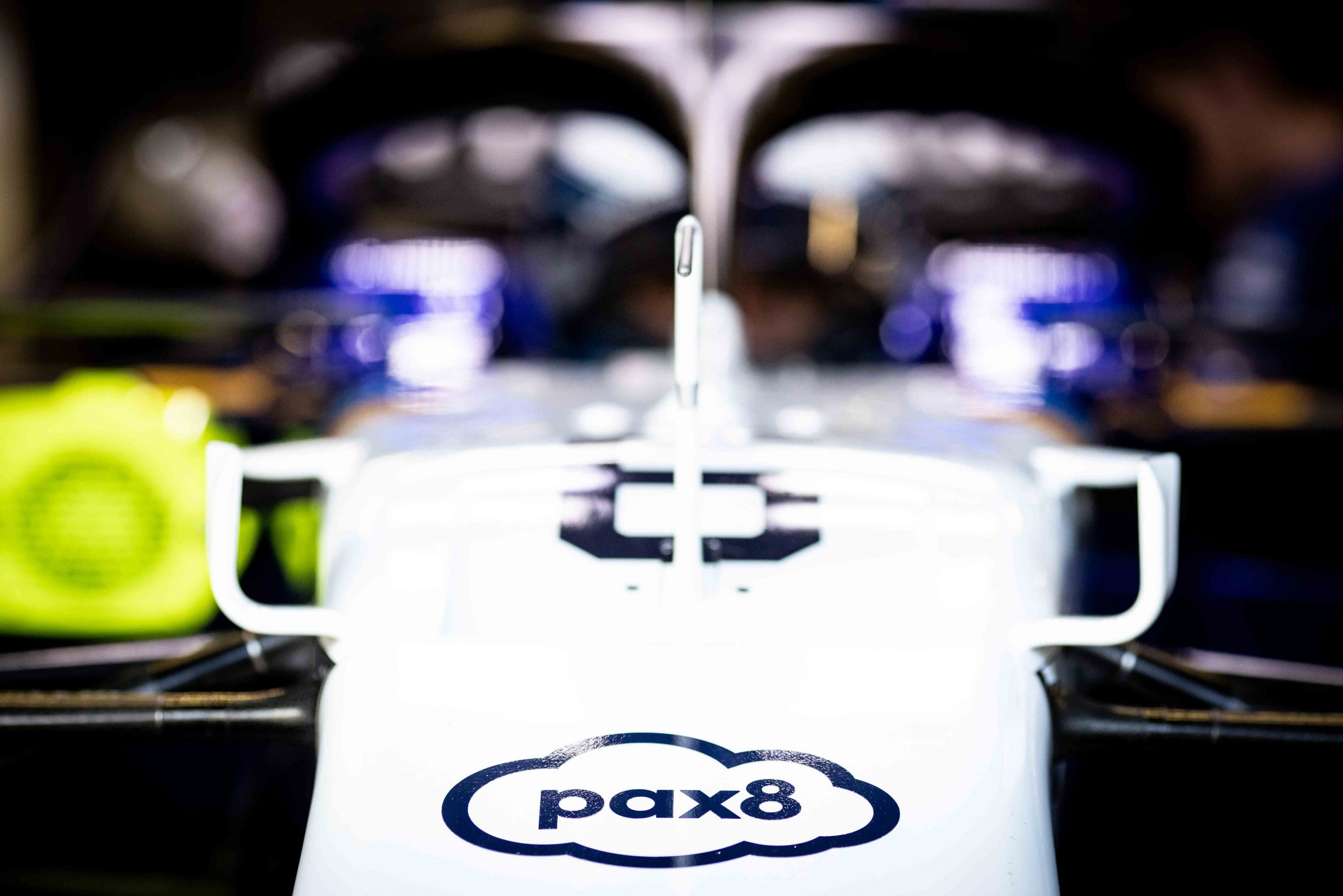 Tim Hunt, Chief Marketing Officer for Williams Racing, said: "We are delighted to welcome Pax8 as Acronis' #CyberFit Partner. The values we share with Acronis to push technology and innovation are pivotal to both parties. Together with Acronis, we will continue to drive continuous improvements.
"We are thrilled to partner with Acronis as their #CyberFit Partner," said Phylip Morgan, Chief Chanel Officer at Pax8 UK. "As Williams Racing continues to utilize more data and cloud technology to power their sport, safeguarding the information is critical. Acronis' innovative solutions will protect their workloads from cyber threats, providing the safety and security needed to compete with confidence."
Pax8 simplifies the way organizations buy, sell, and manage cloud solutions, empowering its partners to achieve more with cloud technology. Aligning with Acronis' partnership with Williams, Pax8 demonstrates its commitment to excellence and innovation. Like Williams Racing, Pax8 continually pushes for gains in how its team and systems operate.
Jan-Jaap Jager, the Board Advisor and Chief Revenue Officer at Acronis, said: "We are proud to extend our support for one of the most iconic Formula One teams, which recently celebrated its 750th race. Formula One teams depend on data-driven design and calculated decisions. Acronis protects this high-pressure business environment. We are pleased to bring onboard Pax8, who will support Acronis in its endeavours to maximise and spread our #CyberFit potential."
Pax8 became an Acronis #CyberFit Partner in line with the Acronis #TeamUp Program that is open to service providers and cloud distributors globally. To find out more, please visit https://www.acronis.com/en-us/lp/msp-sports/