Although the constructors' and drivers' titles are yet to be decided approaching the midway point in the FIA Formula One season, Mercedes will be determined to put yet more distance between themselves and the competition at their home circuit of Hockenheim.
Mercedes celebrates another landmark in Germany this weekend, revealing a striking one-off livery that will mark 125 years of motorsport for the famous manufacturer.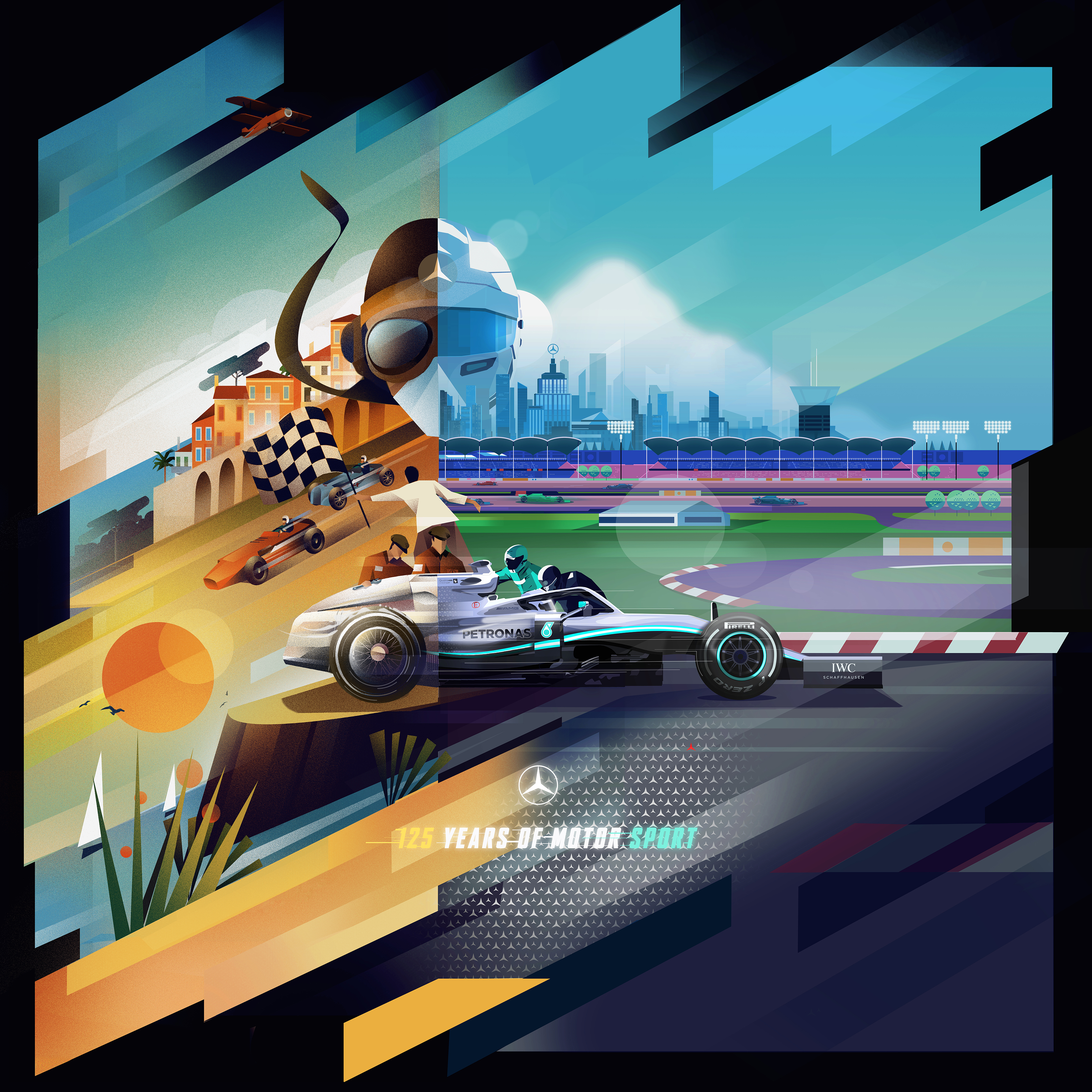 "This year's race is a very special event: we're the title sponsor of the Mercedes-Benz Großer Preis von Deutschland and the race will mark the 200th start for Mercedes in Formula One," said team boss Toto Wolff in the team's race preview. "We will also celebrate a remarkable anniversary in Hockenheim: 125 years of motorsport.
"In 1894, the world's first car race was held from Paris to Rouen and the winning machine had at its heart an engine manufactured to the design of Gottlieb Daimler. It was the start of a great motorsport tradition that continues to this day and we are incredibly proud to write the next chapter in this legacy. We will run a commemorative livery to pay tribute to our heritage.
Wolff is not the only person hoping for success on home turf this weekend as Sebastian Vettel looks to get his stuttering campaign back on track in front of his home fans. Vettel was leading the race last year and had the race seemingly at his mercy when an uncharacteristic mistake saw him slide off the circuit and into retirement.
"We have got to make up for last year, especially myself and I look forward to racing in Hockenheim," said Vettel. "The atmosphere is always phenomenal and the crowd is great. I remember a lot of German flags around the track from last year, which I really enjoyed.
"In terms of the track, it looks quite simple and straightforward at first sight. Especially the last part is very enjoyable but it is also very technical entering the Motodrom. There are a lot of fans there and I think that's definitely the highlight of the track.
"I would say that turn 1 is probably one of the most tricky corners. It is very fast and is over before you notice, so it is important to get a good feeling straight away to set you off on the right foot for the rest of the lap."
The final word, on what is bound to be a weekend full of emotion, must go to Mercedes. And Wolff is determined the team remains focused on the job in hand before thinking about and form of celebration.
"While there is much happening off track, our primary focus remains our on-track performance," added Woolf. "The weather forecast predicts high temperatures, which were extremely challenging for us in Austria, so we must stay vigilant.
"Like Spielberg, Hockenheim is also a relatively short circuit, which will close the gaps between different teams. We will stay humble and work hard to achieve the best possible result."
👀 #Motorsport125 pic.twitter.com/aUylRFsS1a

— Mercedes-AMG F1 (@MercedesAMGF1) July 22, 2019